Can you believe Joanie's marrying X-Pac?!?!?!? Who saw that coming?
There are a few of us that believe we would have been better men for Joanie, but we knew from the start our chances of marrying Joanie were slim to none. Guess slim just left town, huh?
Anyway, here's to you, Joanie. Good luck.
She was hot on "Whose Line?" wasn't she?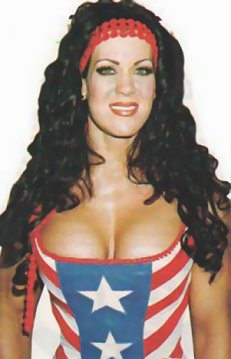 It may have been a year old, but the episode was definitely worth the wait!